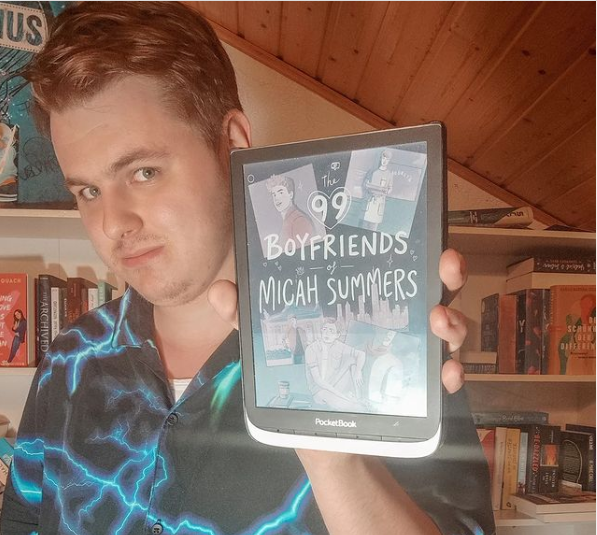 The wonderful @theadamsass has a new book which is coming out at September 20th… and damn. I LOVE IT. It was such a cute heartwarming story. If you loved What if it's us you definitely have to read this book. It's about Micah who is quite popular on instagram. He love dates and draws his dates for his Instagram community. 99 so far. But there is one problem. They are just imagination. He is to shy to talk in real with his crushes. When he found the special jacket of his dream guy in the train he wants to find him. Will Boy 100 be his first boyfriend?
@theadamsass wrote a cute YA rom-com which will light up your heart. This is a Cinderella story, I fall head over kneels for. Adam Sass will entertain you in the best possible way. If Adam Sass broke your heart with #surrenderyoursons, he will heal it with #the99boyfriendsofmicahsummers
All can I say is that I was enchanted to meet you Micah. Pre-Order his story. You'll inhale it.